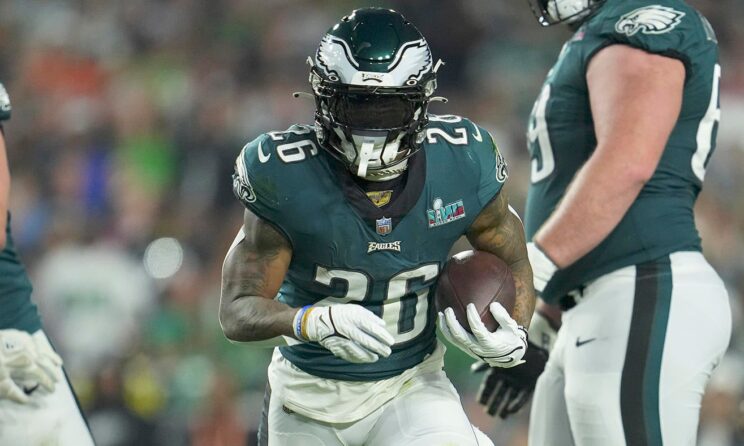 Getty Images
Miles Sanders apparently sees the writing on the proverbial wall. Despite a successful run that included his role in last year's NFC title, the veteran running back feels that he will join the list of Eagles players who will play elsewhere in 2023. 
Sanders bid adieu to Philadelphia on Tuesday shortly after it was reported that the Eagles agreed to terms with former Seahawks running back Rashaad Penny. 
The 53rd overall pick in the 2019 NFL Draft, Sanders blossomed into a Pro Bowl player during his time with the Eagles. He was named to his first Pro Bowl last season after setting career highs with 1,269 rushing yards and 11 touchdown runs. Sanders ran for an additional 148 yards and two touchdowns in the Eagles' three playoff games. 
Sanders' versatility is one of the things that should attract teams to him in free agency. After catching 50 passes as…
..