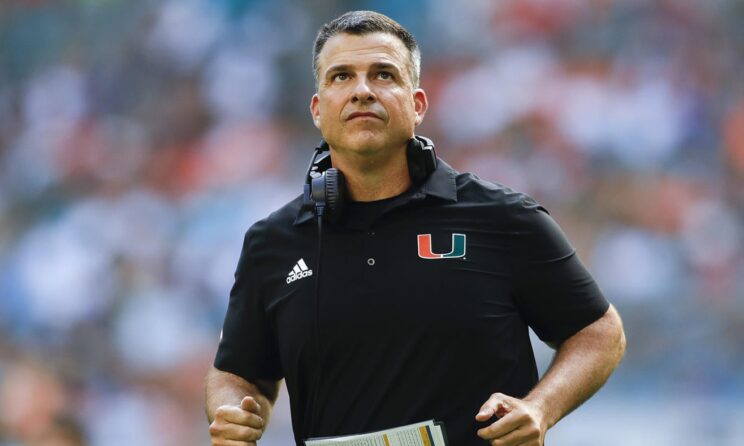 Spring practice is underway at Miami, where Mario Cristobal has a second chance at a first impression as the leader of a program where he once played and still cares for deeply. The 2023 season in Coral Gables is arguably the most pivotal of any Year 2 campaign in college football; coaching staff changes bring the expectation that last year's results — a wildly disappointing 5-7 record — will not be replicated. 
Miami will have a new offensive coordinator, defensive coordinator and four new position coaches, bringing changes in philosophy and signaling that the results of 2022 will not be acceptable. There is some familiarity among the new, like Miami Dolphins legend Jason Taylor moving from an analyst role to defensive line or Tim Harris Jr. returning to his alma mater as running backs coach. Overall, however, Miami is preparing for the fall it's like another crack at Year 1 of the Cristobal era. 
There are a myriad of reasons for the changes, and not all of them are tied to last year's results. While former offensive coordinator Josh Gattis was dismissed, former defensive coordinator Kevin Steele was hired away by Nick Saban at Alabama. The ensuing dominoes saw quarterbacks coach Frank Ponce, co-defensive coordinator Charlie Strong, running backs coach Kevin Smith and defensive ends coach Rodrique Wright seek opportunities elsewhere. The winds of change have been blowing all around Cristobal and this program, and now here in spring practice it's time to get settled and chart the course for 2023. 
Offseason changes 
New offensive coordinator Shannon Dawson brings with him an Air Raid system that aims to use the pass concepts to open up the run game. Dawson has told reporters that while he acknowledges the Air Raid label, his offense and its…
..