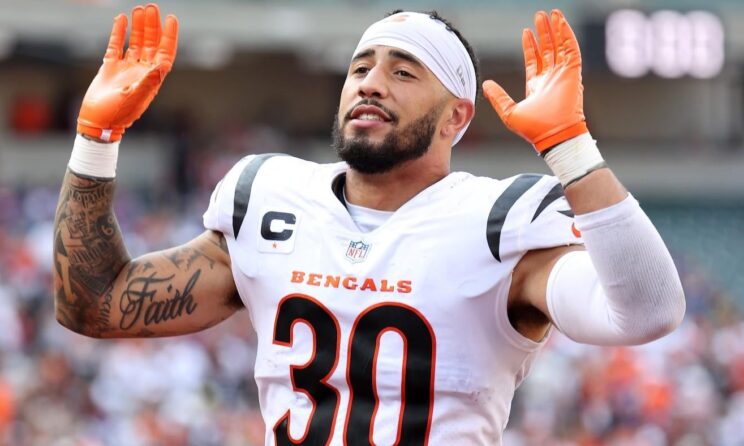 Target prices for 10 offensive players with expiring contracts were covered in an article earlier in the week. The focus now turns to the other side of the ball. 
Things will get moving March 13 when the exclusive negotiating rights NFL teams have had with their impending free agents ends. The agents of prospective unrestricted free agents are allowed to negotiate with teams beginning at 12 p.m. ET on March 13 until 3:59:59 p.m. ET on March 15. Prospective UFAs who don't have an agent can also negotiate with front office executives of teams. Players can't sign deals with new clubs until the 2023 league year and free agency officially begin at 4 p.m. ET. A player's ability to re-sign with his current club is allowed during the period.
As a reminder, it was my responsibility while working on the agent side to create target or asking prices for the firm's clients headed toward free agency regardless of whether I was the lead agent. In that spirit, I have set target prices with total contract value, overall guarantees, amount fully guaranteed at signing and first three years compensation (when applicable) for 10 intriguing defensive players who will be unrestricted free agents or were designated as a franchise players.
Players don't necessarily sign for their target prices because free agency is a fluid process where adaptations must be made to changing market conditions. Some players are disappointed in free agency's outcome because their market never develops for a variety of reasons (age, unrealistic contract demands, supply and demand at a playing position, etc.).
Remember the target or asking prices for these players may be on the high side and aren't necessarily what their actual deals will be.
DT Daron Payne ($18.937 million franchise tag)
Contract package: $91 million/4 years ($22.75 million per year)Overall guarantees: $70 million Fully guaranteed at signing: $47.5 million
The…
..