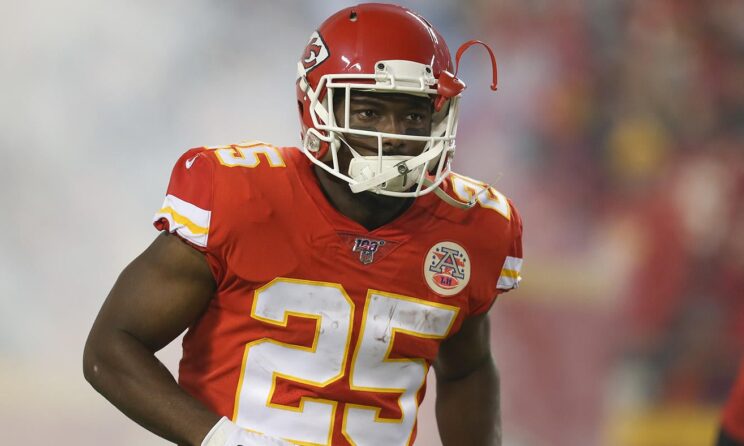 LeSean McCoy might soon be dubbed "shade" instead of "Shady" after his latest criticism, this time targeting his former offensive coordinator in Kansas City. The ex-Kansas City Chiefs running back commented on Eric Bieniemy and did not hold back. McCoy was asked about Bieniemy becoming the Washington Commanders' offensive coordinator and was critical of what he brings to the table, saying Bieniemy's success was thanks to Chiefs head coach Andy Reid.
"What's his value? What makes him a good offensive coordinator?" McCoy asked (via FS1). "The problem is, a lot of these people that go on social media, 'He should be the guy for the job,' they haven't played there. I've been in the rooms where he's coaching and he has nothing to do with the pass game at all. When the plays are designed, that's Andy Reid."
He doubled down, saying there is nothing that makes Bieniemy special. 
"When you talk about offensive coordinators, I can tell you what makes Brian Daboll with the Giants a very good coordinator," McCoy continued. "I can tell you about Andy Reid or Doug Pederson. But Eric Bieniemy, what makes him good? When we watch the film of practices and we correct the wide receivers, the running backs, the quarterbacks, he doesn't talk in there. Andy Reid talks in there."
Bieniemy didn't seem to be bothered by what McCoy said after his introductory press conference with the Commanders on Thursday.
"LeSean McCoy is a future Hall of Fame runner. Everybody is entitled to their own position," Bieniemy said, via ESPN. "When it's all said and done with, I think that's all I have to say. He's entitled to his own opinion. That's life.
"It does not impact me in any way. Everything outside these walls has no impact on Eric Bieniemy moving forward." 
Current and former Chiefs players have come out defending Bieniemy, including Patrick Mahomes and K.C.'s all-time leading rusher Jamaal Charles. 
…
..