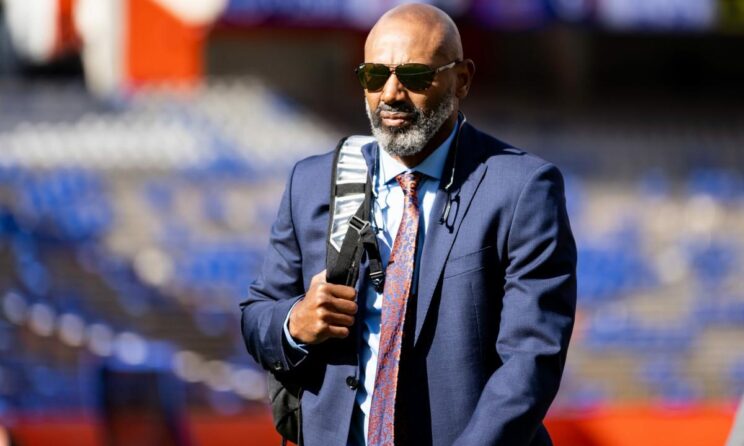 Following the departure of former Florida safeties coach and defensive coordinator Patrick Toney, cornerbacks coach Corey Raymond is getting a promotion of sorts.
Raymond will coach the entire Florida secondary in 2023, according to a Gators Online report. The Gators have reportedly landed on former Southern Miss defensive coordinator Austin Armstrong to take over Toney's playcalling role, but it's Raymond who will take over the safeties room – a room that he helped build.
Several of Florida's biggest signings in the Billy Napier era have seen Raymond as the lead recruiter, including five-star IMG Academy safety Kamari Wilson and incoming freshman four-star safety Dijon Johnson. He knows the position room well and should manage the increased workload just fine. Raymond is considered among the nation's elite position coaches and has a knack for developing NFL talent.
It won't be easy for Raymond in Year 1, though. He has to replace both Trey Dean III and Rashad Torrence II's production next season. Losing two starters is always tough, but Florida also lost some depth to the transfer portal. Wilson is ready to step into a starting role, but Raymond might have to lean on some of Florida's young talent this season.
Napier could add someone to help Raymond before finalizing his staff, but this move seems like it addresses the team's needs.
More Football!
Florida football's 2023 schedule among toughest in country
Florida reaching out more to Gator greats, Emmitt Smith opens up
Florida planning significant upgrade to football stadium
Gators losing third coaching assistant to NFL
Gators tight ends coach William Peagler also headed to NFL
Follow us @GatorsWire on Twitter and like our page on Facebook to follow ongoing coverage of Florida Gators news, notes and opinions.
Story originally appeared on Gators Wire
..