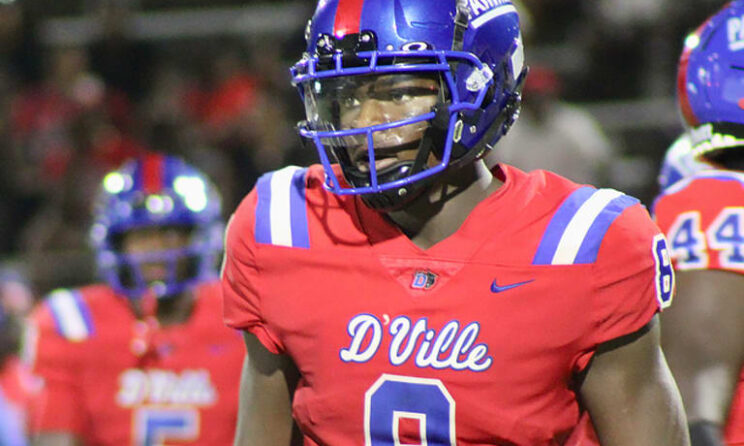 The 2024 rankings will be updated this week for the first time since August and there are plenty of prospects who will enter the national discussion.
Dylan Raiola moved up to the No. 1 in the 2024 Rivals250 in the previous rankings refresh but there are a handful of players who could supplant him. The national recruiting analysts – Clint Cosgrove, Adam Friedman, Adam Gorney, Nick Harris and Ryan Wright – give their takes on who they think is the most likely challenger to Raiola's seat atop the Rivals250.
*****
RIVALS RANKINGS WEEK
Sunday: Who should be the No. 1 prospect in the 2024 Rivals250?
Monday: Five-Star Countdown | Meet the new five-stars
Tuesday: Rivals250 released | Biggest Movers | Gorney's thoughts
Wednesday: Offensive position rankings released
Thursday: Defensive position rankings released
Friday: State rankings released
Saturday: Roundtable
*****
COSGROVE'S VIEW: Williams Nwaneri
From a projection standpoint, Nwaneri could be the biggest challenger to Raiola for No. 1 overall player in the 2024 class. He plays a high-value position, has every physical and athletic attribute you look for in a future No. 1 draft pick and is equally impressive in person as he is on film. You rarely find a young defensive lineman with the twitch, body control, and dominant display of hands at the "raw" stage of their career and I see Nwaneri being a player with generational upside.
*****  
FRIEDMAN'S VIEW: Colin Simmons
Simmons is a terror off the edge of the defense. He can put his hand in the ground and beat almost any offensive tackle he comes across with either power or speed and he has very advanced hand techniques that allow him to slip into the backfield almost at will. Simmons also has the ability to stand up and play in space. That elite athleticism has made him one of the most heavily recruited prospects in…
..