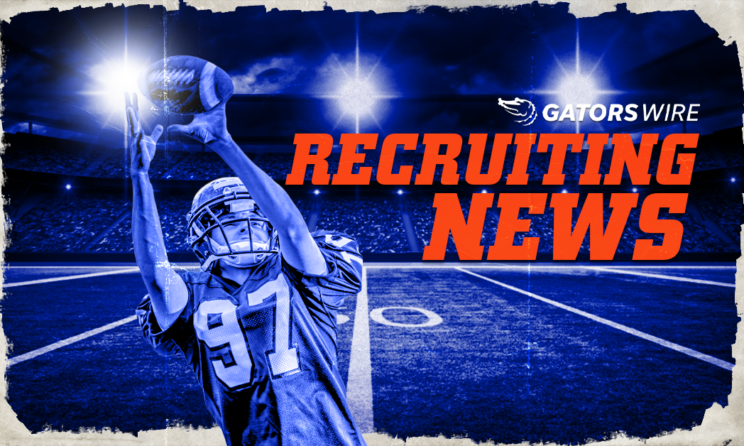 Pensacola Catholic wide receiver Koby Howard is one of the top players at his position in the class of 2025, and he's not short on offers heading into his junior year of high school. To wrap up his sophomore year, Howard has a ton of visits lined up throughout the spring, and Florida's should come in the middle of April at the latest, according to Gators Online.
"Right now, it's looking like April 15. It's set; I will most definitely be there for that one," Howard said to GO. "I may get down there sooner to catch a practice; I just don't know if I will have enough time to fit in a visit to catch a spring practice before the 15th."
LSU and Miami are the teams that have hosted him so far in the spring. Howard also has plans to stop by Alabama, Texas, Texas A&M and TCU before the end of the month. Auburn, Clemson, Colorado, Florida State, Notre Dame, South Carolina and Tennessee are all on the schedule with Florida in April.
Howard most recently stopped by the Swamp in January for one of the team's Junior Days, but that was before wide receiver coach Keary Colbert left the team. Metting the new position coach, Billy Gonzalez, is one thing he'll have to look forward to for this upcoming trip.
Florida State is currently the favorite to land Howard with 21.0% odds, according to the On3 recruiting prediction machine. Florida is a close second though at 18.4%. Tennessee (11.9%) and Miami (9.9%) are also still in the race.
Howard is ranked No. 69 overall on the On3 industry ranking and is No. 11 among wide receivers in the class of 2025. He's also ranked the 10th-best player in the Sunshine State.
More Football Recruiting!
Gators to host Colorado DB commit on two future visits
Blue-chip teammates set to visit the Swamp next weekend
Gators to get visit from this legacy 2025 ATH on his spring college tour
Florida…
..