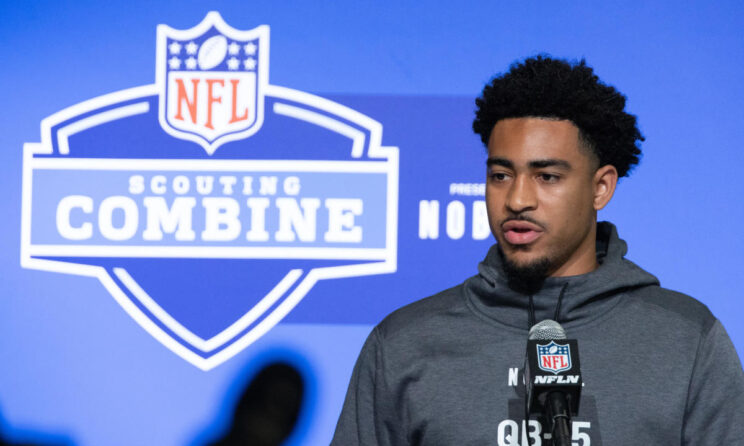 After months of questions and speculation, we finally have official measurements for Alabama quarterback Bryce Young.
The potential No. 1 overall pick in the 2023 NFL draft measured in at 5-foot-10 and 204 pounds. How much that will impact his draft stock remains to be seen.
It may not have an impact at all if teams feel comfortable enough to take the risk considering his uber-talented play on the field.
For context, Kyler Murray measured in at 5-foot-10 and 207 pounds at the 2019 combine, and the Cardinals still used the No. 1 overall pick on him.
The question of Young's draft stock was never his talent. On the field, he's the best quarterback prospect in this class. He has superb processing, consistent accuracy and an innate ability to make plays out of structure with consistency.
The question with Young was always his size, and the official measurements don't really give a definitive answer on whether teams will be more comfortable now that they know.
However, it does seem like he's still the consensus top pick, assuming a team trades up to the No. 1 overall pick with the Chicago Bears.
Only time will tell if that will be the Colts.
Like Colts Wire on Facebook
Follow Colts Wire on Twitter
Follow Kevin on Twitter (@KevinHickey11)
Story originally appeared on Colts Wire
..