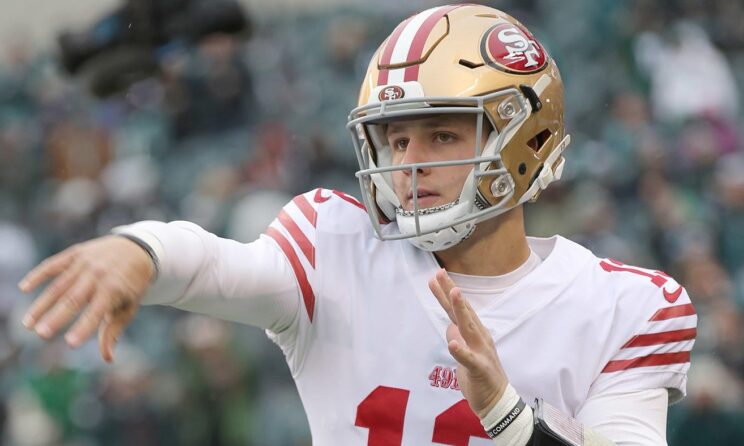 USATSI
San Francisco 49ers quarterback Brock Purdy will postpone elbow surgery to repair his UCL due to ongoing inflammation, according to Tom Pelissero. The decision to delay the surgery came at the recommendation of Purdy's doctor, Dr. Keith Meister, whom he visited Tuesday. A follow-up is scheduled for March, according to Pelissero. 
The delay will reportedly not alter the recovery timeline as the best result for "so-called internal brace surgery" requires all the inflammation to be gone and Purdy's full range of motion back. Therefore, Purdy should be ready for the 2023 season. 
Purdy injured his elbow during the NFC Championship loss to the Philadelphia Eagles. He exited the game, but returned when backup Josh Johnson went out as well. When Purdy returned, it was clear he was playing with a serious elbow injury and struggled to throw downfield.
…
..