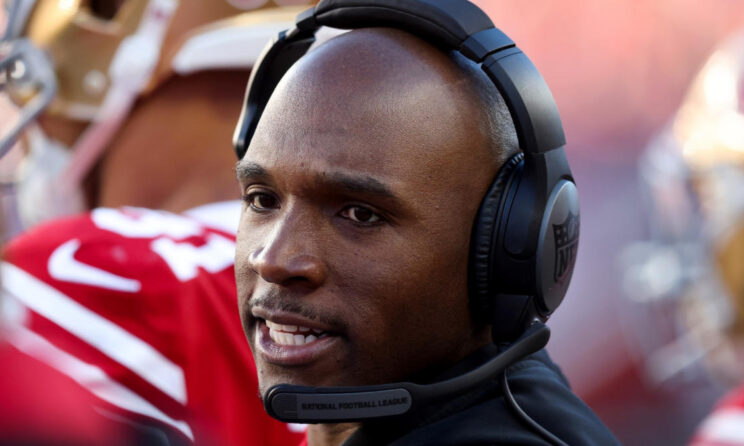 Why Ryans has emotional sideline demeanor during 49ers games originally appeared on NBC Sports Bayarea
DeMeco Ryans isn't afraid to be himself on the sidelines during games. The 49ers' 38-year-old defensive coordinator shows his emotions despite the stress that comes with coaching against the opposition.
Although there are high stakes heading into the NFC Championship Game against the Philadelphia Eagles on Sunday at Lincoln Financial Field, Ryans isn't changing his approach and will show he's hyped up when players on his defense make a big play on the field.
"I'm emotionally involved because I'm excited when these guys make plays," Ryans told reporters Thursday. "I know the work that they put in. I know how much effort, how much time, how much sacrifice these players put in. And when we go out there on Sunday, the whole world gets to see that. I've been seeing it all week, and I'm just excited for everyone else to see who our guys are. And I'm excited to see guys make plays.
"Football is meant to be fun. That's what football is about, so you have to have fun playing football, and that's what our guys do. You see them flying around, they have fun, they have fun playing with each other. That's what football is always meant to be. It's always meant to be played in a fun manner, and we're going to have fun playing football on Sunday."
Ryans' approach to coaching football has resulted in him being one of the top head coaching prospects potentially to land a job this offseason.
Furthermore, the former linebacker is held in high regard by his coaching peers, such as Eagles coach Nick Sirianni, who has noticed how players on the 49ers' defense play for Ryans.
"Like, I see [Ryans'] players genuinely selling out," Sirianni told reporters Monday. "And you can see their interactions in the game right when you watch it on television. Like, you see those guys playing really hard for him."
Story continues
RELATED: How 49ers can stop Jalen…..