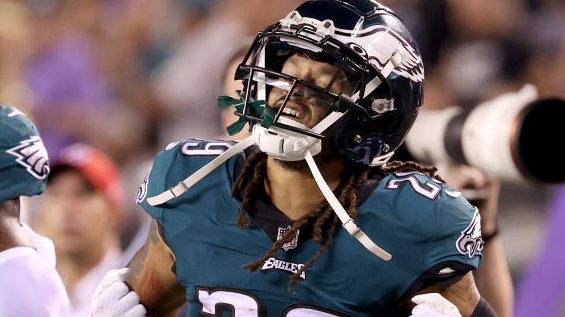 The Eagles remained without cornerback Avonte Maddox in Saturday night's win over the Giants, but head coach Nick Sirianni isn't closing the door on the chances of a return against the 49ers in the NFC Championship Game.
Maddox missed the last two games of the regular season with a toe injury and he did not practice at all last week. At a Monday press conference, Sirianni said the team would like to see that change in the coming days.
"We'll see. We're hopeful. But he's still got to get out there and run on the field. There's some unknowns there," Sirianni said, via Josh Tolentino of the Philadelphia Inquirer.
Maddox also had a stint on injured reserve after hurting his hamstring earlier this season and he was limited to a total of nine games in the regular season. He had 43 tackles, a sack, an interception, three forced fumbles, and a fumble recovery in those appearances.
Nick Sirianni on Avonte Maddox: We'll see, we're hopeful this week originally appeared on Pro Football Talk
..